When you enter the club, you will see that Chat is by default Set to Lurkers.
[Enter your chat here] = the area to type your message
Click in the chat area, and it will turn yellow.
You can start typing your message
Press Enter (or the blue arrow
) - your message goes to what your chat is set to right of the arrow 
| | |
| --- | --- |
| When you are:                          | Chat Default is to  |
| Lurking | Lurkers |
| Spectating | Spectators |
| Seated | Table |
[Search] - to search a member in the club - type first letter(s) of the alias.
or use the Members in the club list.
1. Press a (blue) Alias (on the table, in a members list or in the already received chat (remember that everything in blue is press-able) 
Profile appears at the right hand side
2. Press the blue Chat To  (left of the alias in the profile) -
this high-lights the chat out in yellow, and sets the chat to go to the selected player.
3. Type your chat - press Enter.(or the Blue arrow)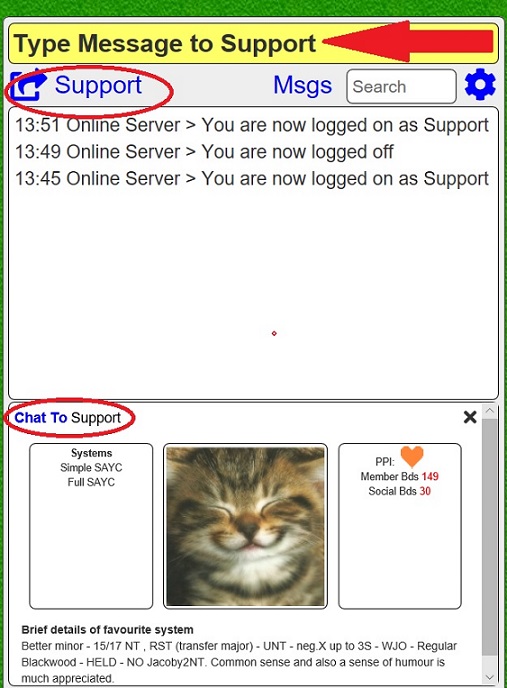 To set the Chat To back to the default click the X
The Cogwheel  
  has various options.
Press an option to Turn ON or OFF